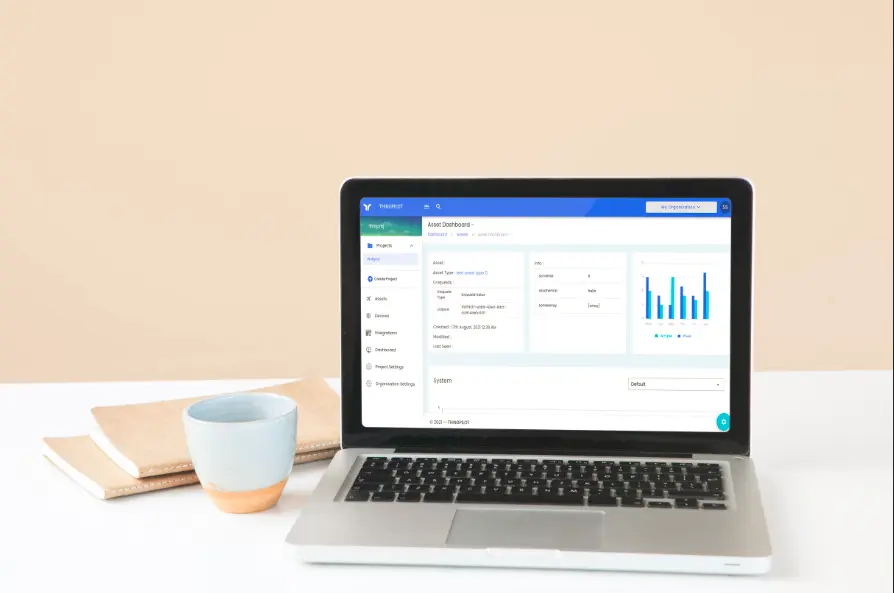 LOCATION:                                                  
USA 
INDUSTRY:
Tech, digital marketplace
TECHNOLOGIES WE USED:
Vue.js for frontend
SERVICES WE PROVIDED:
Fullstack development
PROJECT DURATION:
Duration: 3 months
DEPLOYMENT: 
OUR CLIENT:
ThingPilot is a digital marketing tool that helps an individual start their IOT business. ThingPilot helps businesses grow and develop a wide range of prototypes. ThingPilot is a digital marketplace where you can make purchases of the hardware products developed by the company. 
THE PROJECT:
ThingPilot is a company based on providing IOT solutions. We began working with ThingPilot as a full stack development agency. We were hired to build the project from the ground and design and develop the website in a unique and timely manner. 
CODESY CONSULTING SOLUTION:
At Codesy Consulting, we love taking on complex challenges and engineering new and sleek solutions for different types of companies. ThingPilot is not only a digital marketplace but it is in itself a cloud. They are currently working on their product SCoTT (scalable scalable of timeseries things). 
Our task at Codesy Consulting was to provide ThingPilot with a platform where they could launch their product and market themselves with a website that was designed specifically for the project. 
Our team of experts provided ThingPilot with sophisticated solutions and built a complete website from scratch. We worked on the backend of the website first and then moved on to the frontend. 
This particular project was long term and throughout the timespan of the project we used a number of different technologies to get the project to completion. To design and develop the frontend, we used Vue.js and developed the backend of the website as well.
KEY FEATURES:
With every project, there is something new and exciting that we learn and understand. Some of the key features of this project are:
Utilized Vue.js to develop and design a sleek and easy to use frontend of the website. 

Developed API integration with assurance of data protection. 

Created seamless logic to engineer the backend. 
CHALLENGES FACED:
At Codesy Consulting, we understand the importance of solving complex problems and developing state-of-the-art results. For this project, we had to engineer solutions to build a website from scratch. 
We began our project with research and understanding the market. ThingPilot is a company that provides IOT hardware solutions. We wanted to design and develop a website that could help our client stand out. 
One of the most important features of a digital marketing website is developing a website that can be easy to navigate and use. The backend of the website helps in smooth working of everything that is going on at the front. 
Another key aspect of the ThingPilot website was the development and engineering of the API system. We worked on providing a seamless and easy to use API integration system while keeping data security in mind. 
HOW IT WORKS:
ThingPilot website is a digital marketplace to help customers navigate and make purchases of the IOT hardware products that they have in store. 
You can make an account and login to the website and surf for the products you need. This website is engineered to make it easy for customers to make purchases. The ThingPilot website is built for the promotion and marketing of the product SCoTT as well. 
Through this website, you can gain a basic understanding of how this technology will be beneficial for you and how you can make purchases and even donations. 
END RESULTS:
By the end of the project, we were able to design and develop a unique and aesthetic website for ThingPilot. At Codesy Consulting, we worked on engineering the website in such a way that it could not only serve its purpose but also create an aura of change and diversity.