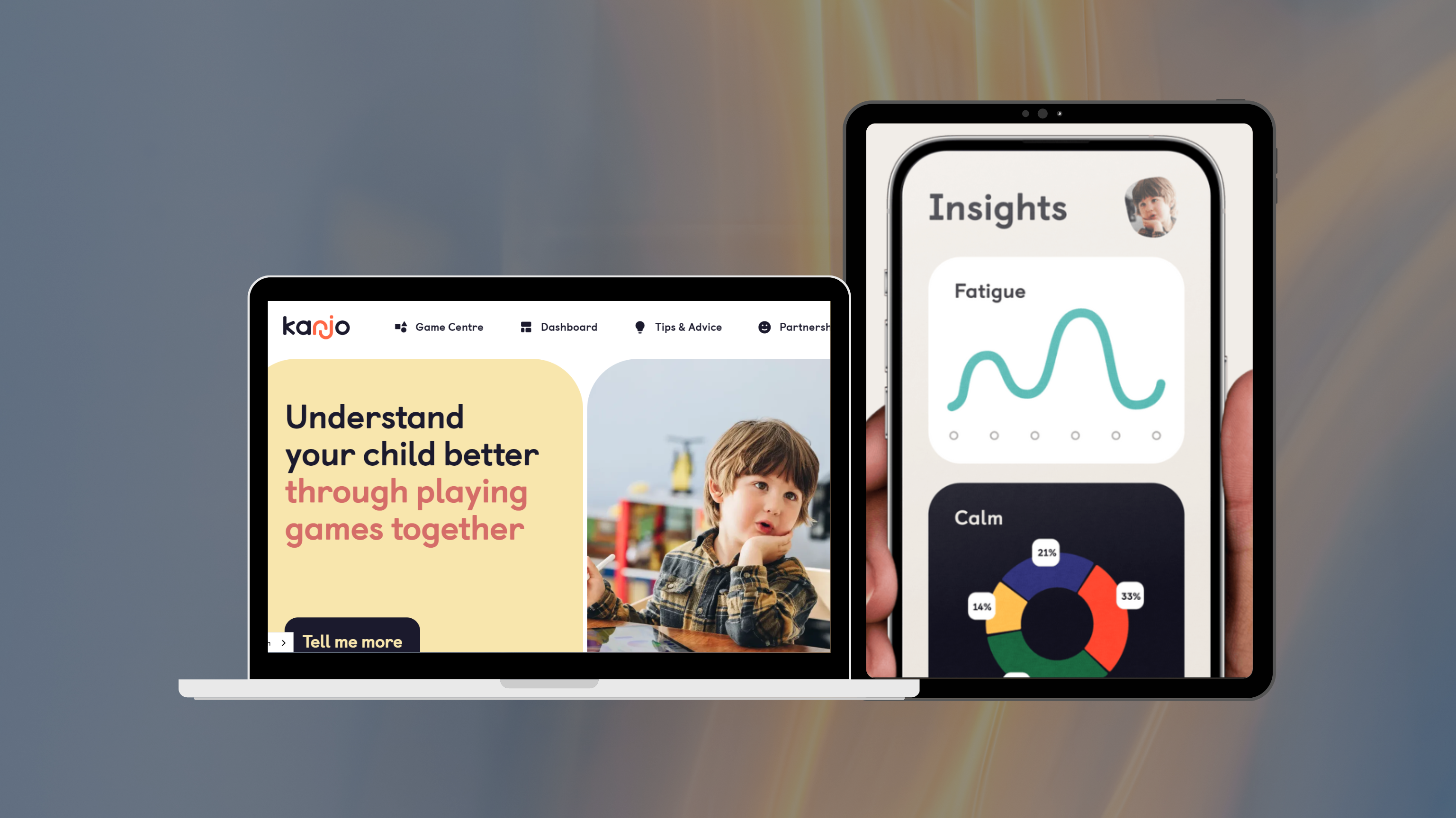 LOCATION:                                                  
USA 
INDUSTRY:
Tech
TECHNOLOGIES WE USED:
React Native for frontend and Node.js for backend
SERVICES WE PROVIDED:
Fullstack development
PROJECT DURATION:
Duration: 3 to 4 months
OUR CLIENT:
Kanjo is a website that gives a platform to people, especially children, to find games designed for specially-abled people. This website provides fun and easy games to help people learn and grow with the help of different activities. 
THE PROJECT:
We were hired by our clients at Kanjo for the full stack development of their website. For this project, we worked on the complete development and design of the website with the help of our team. This project comprised of a number of different aspects to bring everything together. 
CODESY CONSULTING SOLUTION:
The product Kanjo is one of the most detailed and intricate projects our team worked on. This project required quite a lot of backend knowledge of different areas. We wanted to make sure that the development and design of this website fit well with the needs of our clients and also helped them with various elements implementation. 
We began working on the project by conducting analytical research and exploring case studies to help us better understand the company we worked for in this project. 
Kanjo specializes in providing a platform for specially-abled children to learn and grow. Working on the full stack development of this project consisted of a number of different features that made it stand out and make an impression. 
At Codesy Consulting, we worked on developing the frontend and backend of the website with the help of a number of useful tools. Designing the frontend of the application was a crucial part of the website. 
We wanted to make sure that the website could be used with ease and had simple and clear navigation features to help the user work with ease and efficiency. To engineer the frontend of the website, we used React Native. 
The backend of the website required powerful tools such as Node.js that helped us engineer the frontend in such a way that we were able to build a strong website with ease and efficiency. 
KEY FEATURES:
Every project requires a number of different skill sets to make it stand out among its competitors. For this website, the following key features made the website unique. 
Engineered a strong and powerful backend to make the website easily accessible. 

Developed a sleek and simple design for easy navigation. 
CHALLENGES FACED:
Every website brings with itself a unique set of challenges. For Kanjo, we wanted to provide our clients with a website that was unique but strong. Our goal was to develop and design the website in such a way that we could make it easy for anyone to access it. 
At Codesy Consulting, we brainstormed different ideas that can be implemented to make the website more friendly for differently-abled people. 
Our primary focus was to provide a website to our clients that comprised different features that made the website easy to use and navigate. To achieve this goal, we created a roadmap of the skill sets we would need to develop such a website. 
Our team focused on using strong technologies such as React Native and Node.js in order to engineer a website according to the needs of the users. 
At Codesy Consulting, we take pride in the thought process we go through before working on the project itself. 
HOW IT WORKS:
Kanjo website is a special and detailed website. The website provides users with simple puzzles and games to help them learn and grow in a fun and interactive environment. 
At Codesy Consulting, we worked on developing the website with the help of strong backend and frontend technology. 
Thus, the website is simple and easy to navigate. The features of the website are custom made to serve the needs of our clients. 
END RESULT:
By the end of the project, we were able to develop and design a customized and highly functional website for our clients. Kanjo website serves to help differently-able users play through different puzzles and games. We worked on making sure that this website could further help in the growth and development of the people in a simple environment.