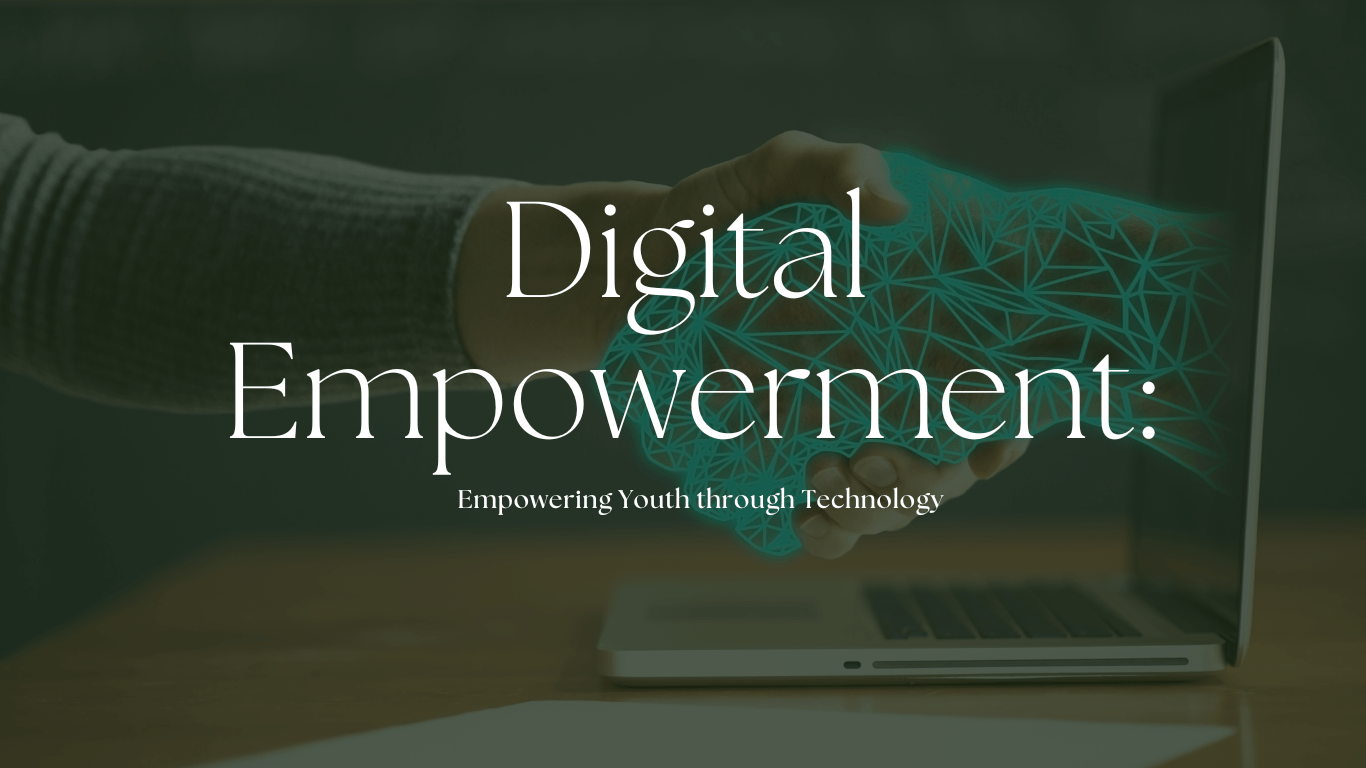 As we move toward the future, the importance of technology must be addressed. Empowering youth through technology is one area that can not be ignored. With the future upon us, developing digital skills is crucial for a person's growth. This includes knowing how to use a mobile phone to understand concepts such as the latest trends in tech, how the universe works, and so on. Digital literacy is crucial in helping people stay updated with the latest trends and develop in an ever-changing environment. 
When it comes to technological advancements, these are exciting times for everyone. Whether you are tech-savvy or not, the only way to stay relevant in today's world is by understanding technology. Understanding how technology works and having the proper digital literacy to complete tasks is crucial to helping you gain the upper hand in any organization. 
WHY WE NEED TO EMPOWER THE YOUTH THROUGH TECHNOLOGY:
Empowering the youth through technology is an area that often gets overlooked because we tend to believe that the youth is already pretty handy with tech and gadgets. This might be true in some cases but digital literacy does not only mean that a person should know how to use a phone or browse through social media. Having digital literacy amounts to understanding how to search, find opportunities, and build potential connections online. Knowing how to write emails, browsing through professional social media platforms such as LinkedIn, and understanding digital financial services are important for today's youth to thrive. 
It can be estimated that the future belongs to technology. Most of the jobs we see today will likely be replaced by computing services. Humans will have positions in the future. All it means is that the people of today will have to adapt themselves to the changing circumstances. Understanding technology is one such circumstance that the future generation will have to get used to if they want to grow and stay relevant in their fields. 
For the youth to engage meaningfully in society and provide better solutions, digital literacy should be of the utmost priority. Helping the youth achieve this technological literacy not only helps them grow but also helps society flourish. This article covers some of the ways the mission of empowering youth through technology can be achieved and how technology can help the opportunity gap. 
EMPOWERING YOUTH THROUGH TECHNOLOGY:
Now that we have covered why the youth must take active participation in the development of technology. Let's look at some ways we can empower the youth through technology. 
The best way to empower the youth through technology is to get them familiarized with it as young as possible. Digital literacy means to help people understand how a certain technology works and what are the best practices to operate it. 
Another form of digital literacy is digital play. It is estimated that a person learns quicker when they are in a fun environment. Meaning introducing digital literacy in the form of games can be a great way to get the youth to learn new technology without letting it become a chore. 
The reason why digital play is such a good method for improving digital literacy is that it increases the engagement and problem-solving abilities of an individual. Digital literacy does not have to be a boring process. Using fun simulated games can be a great way to improve digital understanding. 
Another step that goes a long way in empowering the youth with technology is through opportunity. The basic reason why people lack behind in any field is because of the lack of opportunity. When it comes to technology, opportunities matter a lot. Having basic necessities is crucial for building meaningful results out of the digital literacy provided to the youth. 
Empowering the youth is the first step toward digital literacy, the next step is to provide meaningful chances and opportunities for the youth to grow. Providing opportunities can be done in several different ways. Access to technology is the first major step towards providing fair opportunity to grow. An environment that promotes and supports digital literacy is crucial to helping people develop. 
Providing the right opportunity at the right time can help shape the youth of tomorrow. With the help of proper opportunities, youth can learn more quickly and adapt to the changing society more rapidly than before. 

Empowerment and opportunities are wasted without the proper skillset provided to an individual. Skills are a crucial part of development, and thus digital empowerment can only be achieved through proper training. 
With the help of proper skills, an individual can grow a lot more comfortably. Skills help an individual build a profile. With all the technological advancements going on in the world, a person must develop the right skills. Skills development helps in the empowerment of youth because it helps shape their thinking. Skill building can also help the youth understand which areas of technology might be the right fit for them and which ones are not. 
Learn more about tech stack skills here.