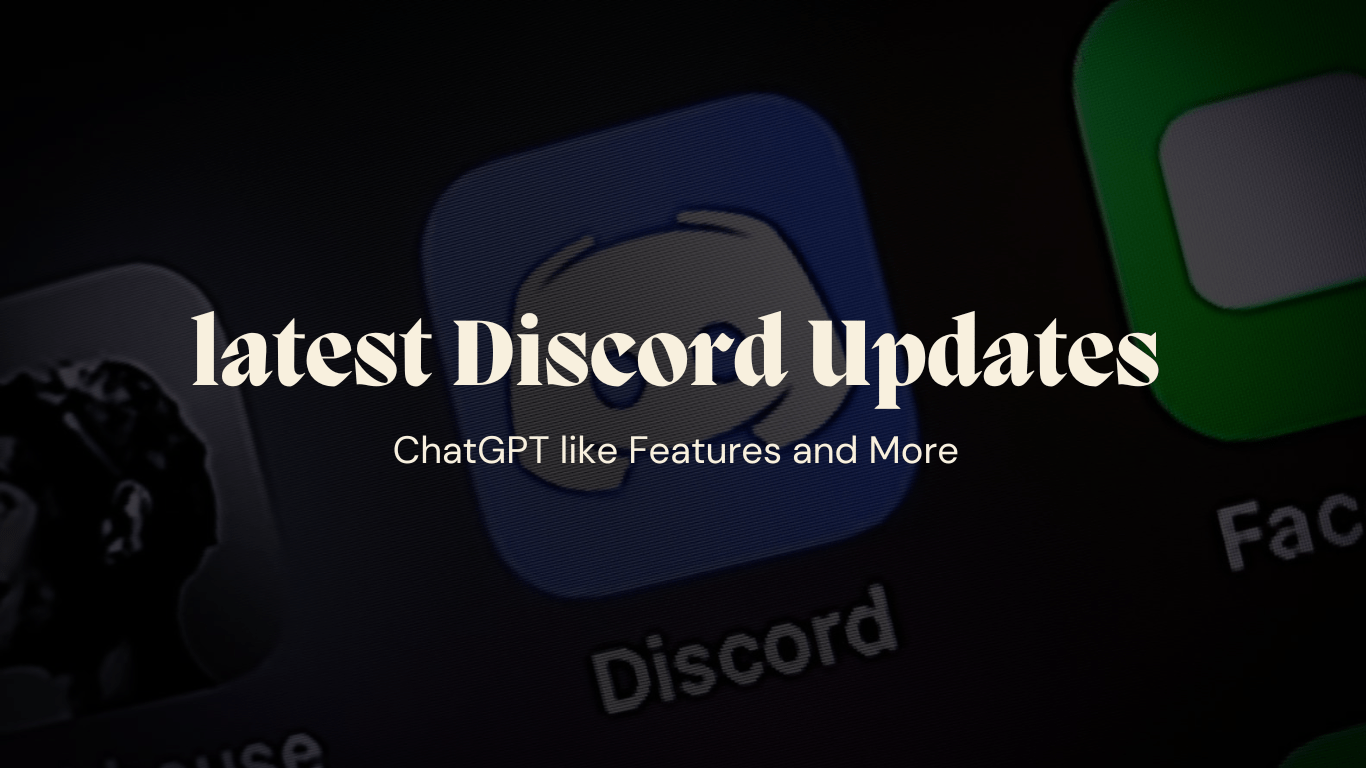 AI chatbots are the talk of the town at the moment. ChatGPT, Bing and so many more chatbots are taking the world by storm. Any tech company would be crazy not to get their toes in the sand with this technology. Discord is no different. In the latest news, discord has announced today that they are releasing new AI experiences to a number of servers. 
Clyde Updates:
The chatbot of discord is called Clyde. The platform has announced that it will be taking inspiration from the AI Chatbot ChatGPT and updating Clyde with OpenAI technology. 
Clyde is pretty easy to use. You enter the server and type @clyde to chat with it on any channel. With the help of Clyde, you can start a thread for a group of friends. Some more notable feature of Clyde is that it can help users access GIFs, emojis, and playlists. 
According to Discord, the version of Clyde available right now can already perform some basic functions such as notifying you when you have made an error. However, the goal of the company is to make Clyde more artificially intelligent and they are doing so with the help of OpenAI technology.
This opens up a lot of exciting possibilities that you can take advantage of with the help of Clyde. In the future, Clyde will be able to help you find different stuff across the web without actually having to go to a browser. The intention of Discord is to make Clyde a fundamental part of the user experience. 
AutoMod Moderation:
AutoMod is a method to filter content on Discord. It was designed to make moderation of all the content on discord less hectic and straightforward. With the help of AutoMod, you can easily filter out spam content of messages that contain certain keywords or phrases.
Discord has decided to update the LaAutoMod tool as well with the help of OpenAI technology. 
From now on, Discord will be using OpenAI technology to detect and alert moderators if there are any rules that might be getting broken in the server. 
According to the company, since AutoMod was released, it has helped block more than 45 million such spam or unwanted messages from the server. 
Conversation Summaries:
Another new update you can expect from the latest development in Discord is a new feature called 'conversation summaries'. With the help of this feature, streams of messages can be bundled together in a more compact form so that the users can quickly go through the conversation and join in depending on their interests. These conversation summaries will be AI-generation. 
AI is changing the game of technology as we know it. Almost every company is releasing new and exciting features that rely heavily on AI. Discord is the same. Discord has also announced that they are actively looking for more ways to incorporate AI features in their technology to provide better efficiency and accessibility to their users. 
Since the launch of ChatGPT, companies all around the world have been influenced to update their technologies accordingly. Its no doubt that ChatGPT has taken the world by storm. Companies such as SnapChat and Slack have also started using ChatGPT-like features in their applications.
Learn more about what you can do with ChatGPT here.