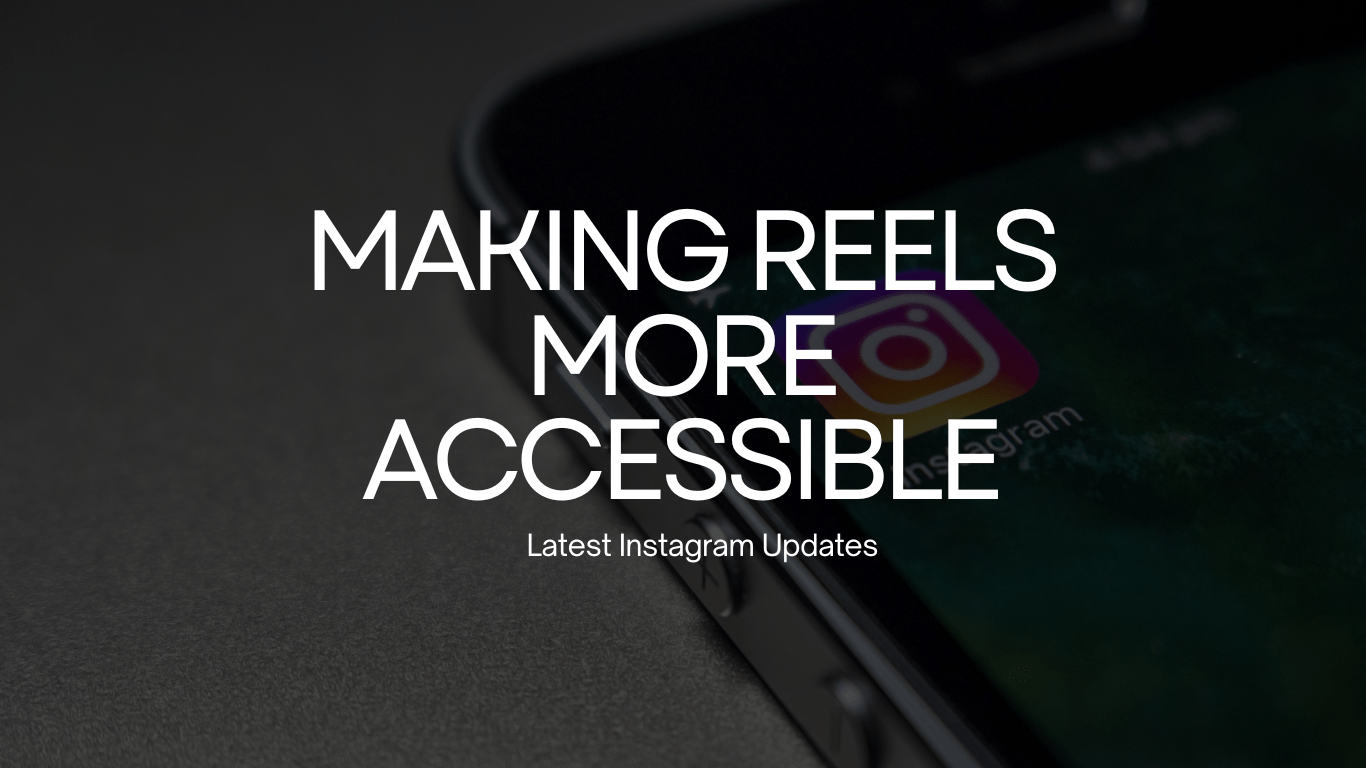 It's common knowledge to every Instagram user that the social media platform has been updating its reels for a long time. Every Instagram influencer understands the importance of making reels and sharing them on their feed to beat the algorithm. In the latest updates. Instagram has started testing out ways to make reels more accessible. 
Reel Sharing and Accessibility:
Every Instagram user knows how much the social media site focuses on reels and promotes them as well. If you are a content creator, you must have already seen the difference between when you post reels on your page and when you post a picture. A reel is likely to get more views and thus better engagement which in turn helps grow your audience. 
As Instagram users, one thing we all do with the reels we love is that we are likely to share them with our circle. Whether it is on your story or to our friends, reel sharing is one of the most popular things we do on Instagram. Instagram already knows this, so the logical thing to do is to make reels more accessible, right? In the latest updates, Instagram has announced just that. 
Instagram is currently working on testing its new feature that will let you access the reels you have shared recently. 
According to this new feature, you will be able to see all the people you have shared a reel with and then decide if you want to share it with another person.
When it comes to the accessibility of this feature, Instagram is working on creating a "latest shares" label in the top row of your DM section. 
To make this feature more interactive, Instagram is also working on adding avatars of the people you have shared your reels with. If you have shared a reel with multiple people, then the avatar of the last person you shared it with will appear on the bottom left corner of the reel itself. 
According to TechCrunch, Instagram provided details and confirmation of these new features. 
A meta worker pointed out they are working on making reels more accessible and helping people rediscover reels more easily if they were shared in a message. This feature is still under a lot of work and thus Instagram has not given any specific details about when they plan to launch this update across the world. 
Future of Reel Sharing:
Instagram has been hard at work at making reels the next big thing. So, there is no surprise here that the company would be working on making reels more accessible and providing new features related to them. 
The theory behind this new feature update is to keep going back to a reel you loved and shared with a friend. This can prompt you to further send it to another person when you rediscover it in your "latest shares" section. Instagram wants to keep its users to stay on the platform for a longer time. Naturally, they are trying out features that can keep you engaged with the content you already love. 
Only last year, Instagram announced that any video shorter than 15 seconds would be considered a reel. There have been many developments when it comes to reels in the last few months. 
Reels are the next big thing for any content creator on Instagram and the best way to stay relevant on the popular social media website. All these new developments indicate exciting times for the platform and its users.