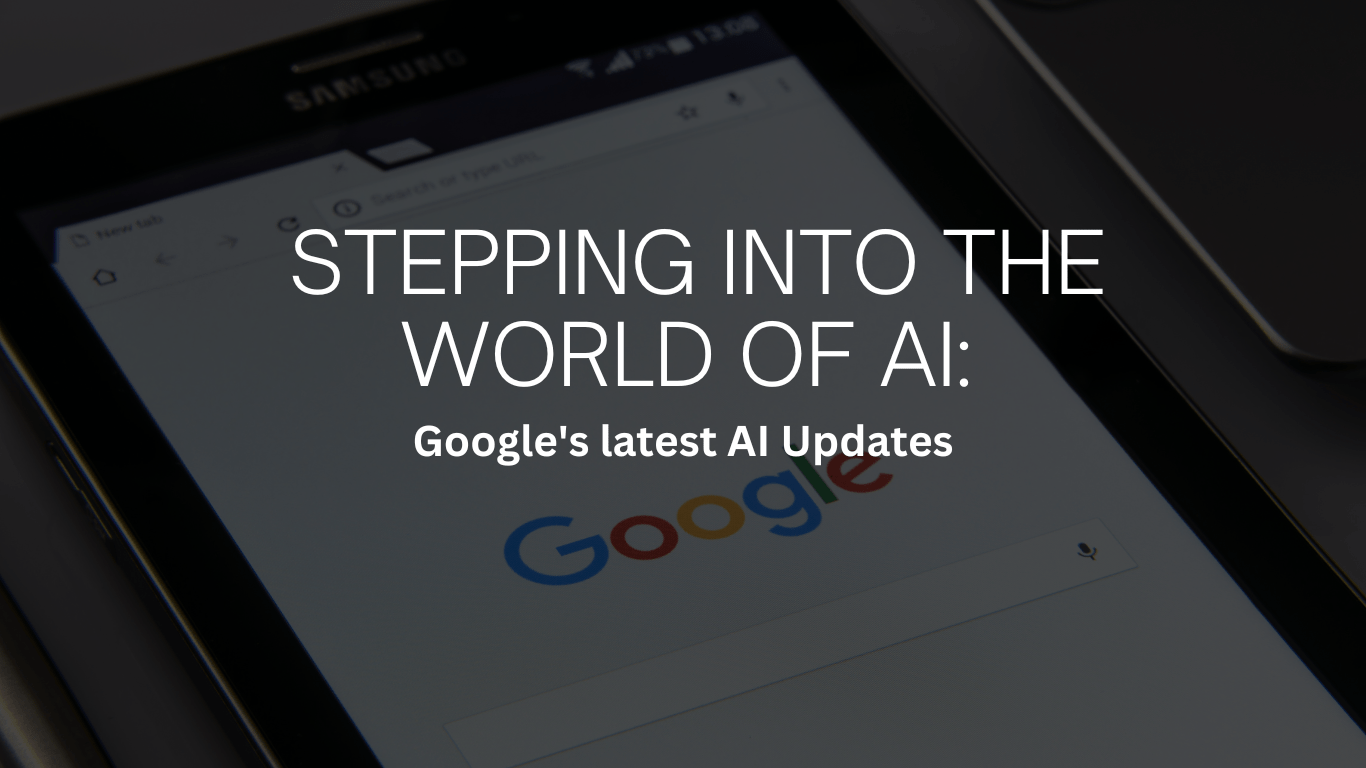 These are exciting times for any AI enthusiast. Every company no matter how big or small is stepping into the world of AI. The AI revolution for companies such as Google isn't a question of if but a question of when. 
AI is taking over the world day by day. Naturally, you would expect tech giants such as Google to come up with their latest AI updates as well. Google has been strategic in stepping into the world of AI using its most famous platforms, such as Google Docs and Gmail to latest AI updates. 
So, what is it that google has been up to lately? Google has recently announced the launching of AI-generated content for their products, such as Gmail, Docs, Sheets, and more. 
Just a few months ago in November, ChatGPT brought about a revolution in the world of AI. Since then, every big tech giant has started making updates revolving around AI and its many benefits. 
Take Microsoft, for example. Since the release of ChatGPT, Microsoft has been hard at work improving its own AI Chatbot, Bing. Microsoft and Google are direct rivals of each other so it was only expected that Google will introduce an exciting set of features revolving around AI as well.
Learn more about ChatGPT here.
Google's AI Announcement For its Workspace:
In the latest news, Google has announced that it is planning on integrating various AI features into its workspace apps such as Gmail, Docs, Slides, Sheets, and more. 
With the help of AI, Google is planning on making these apps more user-friendly and improve the efficiency of their usage. 
There is no limit to what these features will be able to do. Take Google Docs, for example. With the help of AI, you will be able to summarise, rephrase, brainstorm, and generate text. Something quite similar to how we use ChatGPT. With the help of AI, you will be able to generate full texts for your emails in Gmail, produce AI-generated pictures for Slides, and so much more. 
Google has announced a bunch of exciting new features. But for now, only a few of these, such as the updates in Google docs and Gmail will be made available to 'trusted testers'. According to Google, after going through the testing phase these features will be made available to the public later this year.
Google's AI Announcement for Developers:
Google has been hard at work when it comes to developing AI-based technologies. One such area where they have been working is making generative AI applications. PaLM API is one of the latest products by Google to provide safe building on top of Google's best language models. This API also comes with an intuitive tool called MakerSuite. With the help of MakerSuite, a developer will be able to prototype ideas. In the future, this feature is likely to have updated features to improve how developers work today. 
With the help of these latest developments, developers and businesses can now try the APIs of Google along with the prototyping tool, MakerSuite to make scalable products with Google's best AI models through Google Cloud. 
These announcements show how eager Google is to launch its latest AI innovations into the market. With the release of Bing and ChatGPT, there is no doubt Google has been under the water about its latest tech development as well. 
As stated by Google itself, "generative AI is an emerging and rapidly evolving technology with complex challenges".
Working with AI is no easy task. There is a lot that can go wrong when you make changes according to AI. For example, with the help of Google Docs, you will be able to summarise a long passage into a short paragraph, but there is no guarantee that the AI bot will be able to identify what to keep and what to remove. This is why all of the latest AI features developed by Google will first be tested by some internal and external testers. These features are heavily under work with the help of AI principles for proper development. 
All in all, these are some exciting times for AI development all over the world. Google's latest announcements prove that AI is likely to take over soon and change our lives and how we interact with technology.