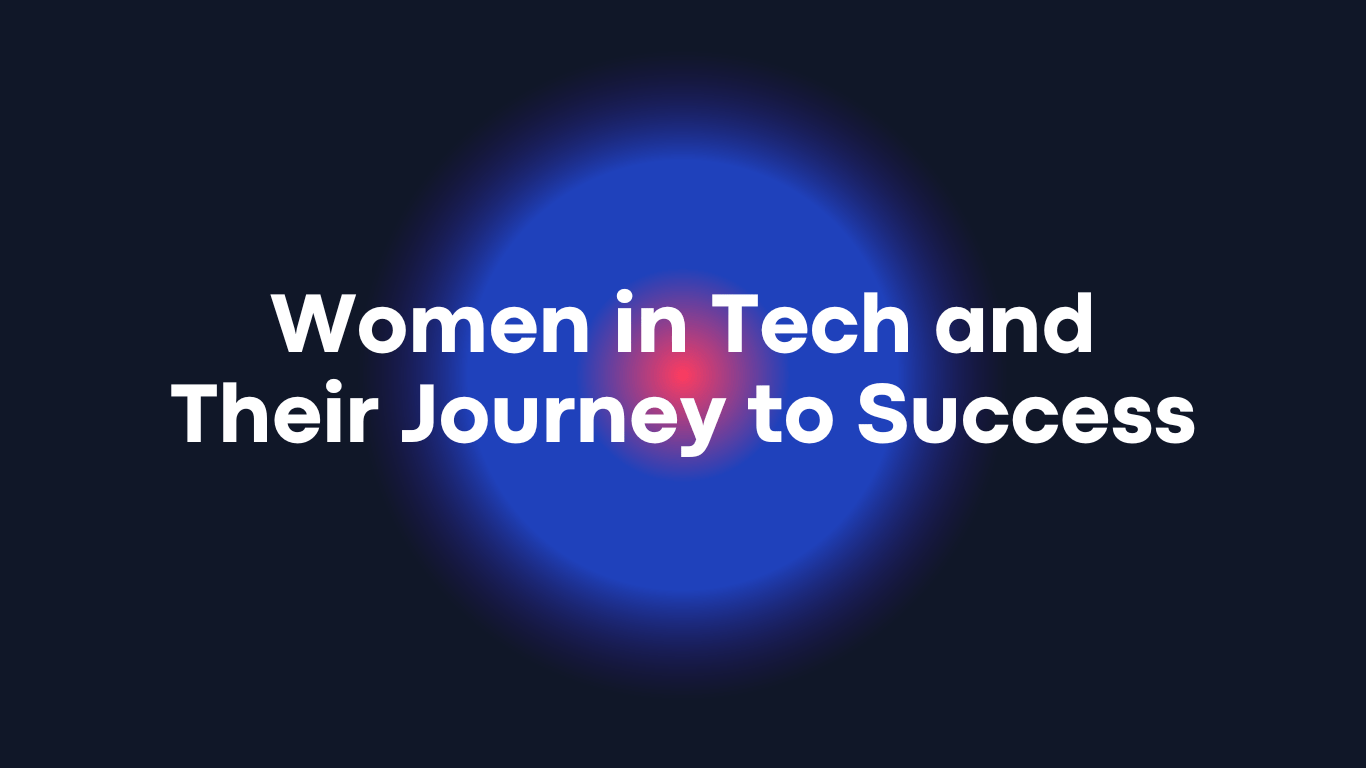 With women's day right around the corner, this article takes a look into the women in tech that are breaking barriers and bridging the gender gap every day with their work and inspiring stories. 
The gender gap in the labor force has been a topic of concern for years. In recent times, we have started moving towards making the world more gender inclusive. This transition is slowly becoming integrated into every wake of life. Technology is one such wake of life where we have started working towards making society more gender inclusive. For a long time, tech and IT were regarded as male-dominated fields. This is true to some extent today as well but throughout all this, we can find exemplary efforts of different women who are working in the tech field and changing how we use technology today. 
Technology is one such field where the contribution of women is slowly becoming a topic of recognition. Women in tech are slowly but surely making a name for themselves. 
Women in STEM amount to only 22% according to the World Economic Forum but this number is increasing day by day. Seeing women in tech do wonders in another way to motivate more women to pursue a career in tech. 
The tech industry is heavily dominated by men but that doesn't mean women have done no contribution to it. Throughout history, we can find many examples of women who revolutionized the tech space with their work and achievements. 
Women in tech have been around for ages. From working on the first-ever computers to the latest quantum computing technology, it is not possible to rule out the contribution of women in any field of science and technology. 
This article focuses on the contribution of women in science, tech, and IT in recent times.
The first person on the list of women in tech is Mira Murati. Murati works as the chief technology officer at OpenAI. Mira Murati, a 35-year-old woman is the brains behind ChatGPT. She has worked with OpenAI for over 4 years and was responsible for contributing a major chunk in the development of the famous AI chatbot. Murati was the head of the team that worked on the development of ChatGPT and personally oversaw most of the work that went into developing this technology. 
A quick look at her background shows Mira Murati graduated as a mechanical engineer from Dartmouth College. Before she took on the role of a chief technical officer at OpenAI, she worked as a summer analyst at Goldman Sachs and also worked as a senior product manager for model X at Tesla.
OpenAI is a California-based startup that focuses on research and development. OpenAI is credited to have worked on the creation of ChatGPT. ChatGPT is one of the main hot topics around the world at the moment. AI chatbots are slowly gaining popularity, and with the addition of ChatGPT, this popularity has doubled. 
Katie Bouman is another woman in tech who has done inspiring work in the past and still contributing towards improving the tech space. Bouman is a computer scientist and engineer by profession. Her work is mainly focused on computer imaging. Bouman led the team that work on the development of an algorithm for the imaging of black holes. This is known as CHIRP, Continuous High-resolution Image Reconstruction 
Using Patch priors. Katie Bouman was thus one of the members of the event horizon telescope team that captured the first-ever image of a black hole in 2019. 
Since then, Bouman has started working at Caltech as an assistant professor of computing and mathematical sciences, astronomy, and electrical engineering. She is also currently working on new systems for computing imaging using computer vision and machine learning tools.
Susan Wojcicki was the CEO of Youtube and has more than 20 years of experience working in the tech industry. Wojcicki has closely worked with Google as well. She was involved in the development of the company itself. She worked as the first marketing manager at Google. Among her contributions, the development of AdSense and Google Images are some of the most famous works. 
She started her career with Google and also suggested the acquisition of Youtube. Soon after the acquisition, she became the CEO as well. Susan resigned from Youtube on 16th February 2023 but will continue her work with Google and its parent company, Alphabet. 
Women in tech have been making a name for themselves for a while now. From working on technologies such as Web3 and cybersecurity to taking on leadership roles in big tech giant companies, the contribution of women can not be overlooked. There is still a long way to go toward gender equality and inclusivity but rest assured, we are on the right track
Would you like to learn more about Web3 and the stack it is made from? Learn more here.