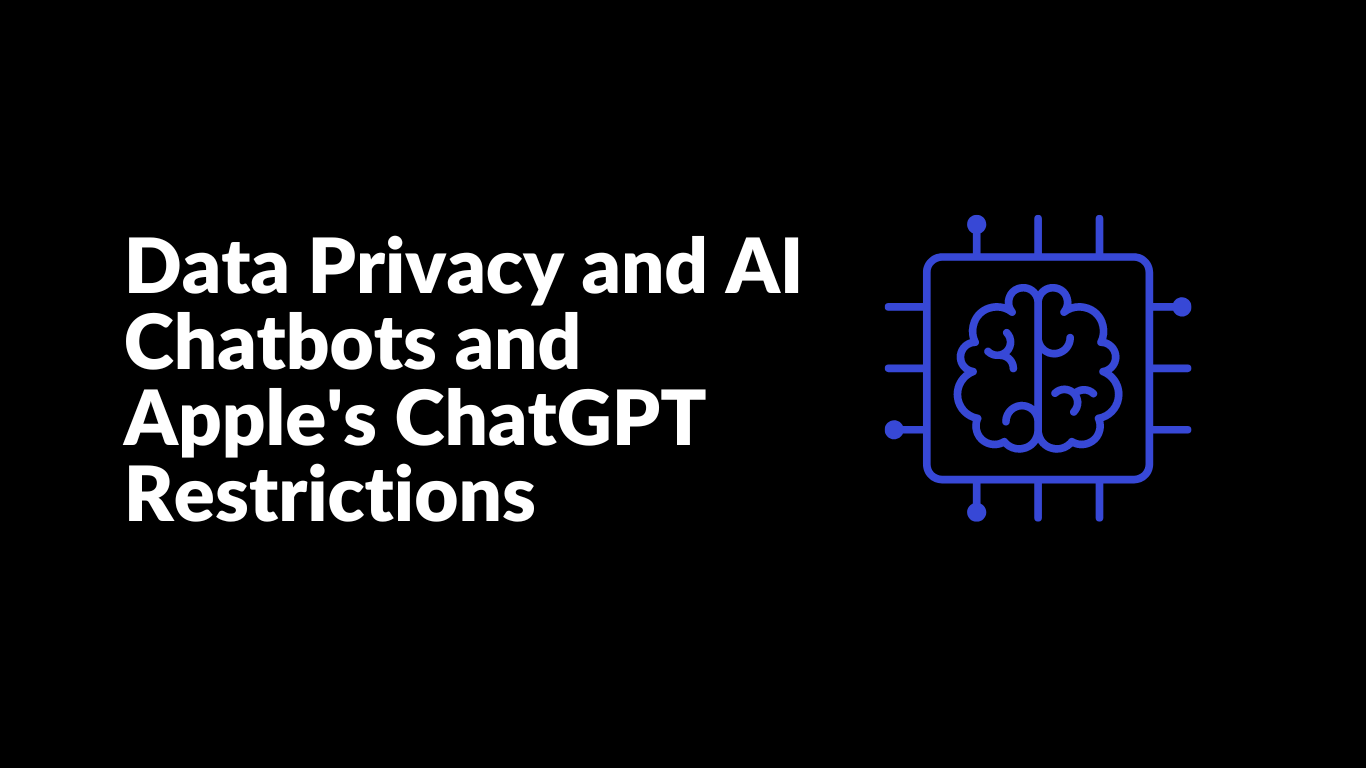 AI chatbots such as ChatGPT and more have been on the rise for quite some time now. This article discusses data privacy and AI chatbots and how this technology can cause harm to users without them knowing.
AI chatbots are beneficial for many reasons but along with their benefits, they have quite a few drawbacks as well. From providing quick solutions to making searching easier and more interactive, AI chatbots are certainly useful for any industry. Along with their benefits, there are, however, setbacks attached to this technology as well. 
One of the main drawbacks of AI technology or AI chatbots such as ChatGPT is data privacy. In an age of technology where data is the main source of development, data privacy is becoming an increasingly important topic of discussion. 
Data privacy is one of the most popular topics nowadays and rightly. Your data is your identity. Websites and companies use your data to provide suggestions and ideas. There are many reasons why data is important. Your data is both sensitive and private to you. Thus, you won't want anyone to have access to your data that easily. 
There are many ways data is used by companies and websites. AI technology is more or less built on data. AI technology such as ChatGPT and more useful data in their training models generate the results that we all use. 
This data encompasses the data that is available on the internet to the data that you provide as well. You might be wondering how you provide data to AI chatbots. The process is simple. Every time you interact with a chatbot and communicate with it, you are teaching it to understand human behavior and response and thus providing data on how the AI chatbot can improve. 
Apple's ChatGPT Restriction Over Fear of Data Leaks:
Data leaks and privacy concerns surround AI technology and chatbots. If you go through the terms and conditions of ChatGPT, you'll find that the famous chatbot builds on the data that it gets from the user. 
Data leaks are a serious threat to companies all over the world. No company would want their private and sensitive information to be out in the open on platforms such as ChatGPT. This is why many companies have started banning or restricting ChatGPT usage by their employees.
One of the latest tech giants to restrict the use of ChatGPT for their employees is Apple. According to various reports, Apple has also restricted its employees from using other AI chatbots such as Copilot. 
It's pretty easy to understand why a company like Apple would restrict the use of AI technology for its employees. AI chatbots such as ChatGPT store the information you provide every time you have a conversation with the famous chatbot. This information is then used to improve the results that the AI chatbot provides. 
Some research shows that there is a good possibility for data extraction from AI chatbots from the training model using its breaches interface. However, there has been no previous news of the same thing happening with ChatGPT.
One of the many reasons why people use ChatGPT is becauseitsit's ability to provide quick solutions and solve lengthy problems. Apple's worry over the use of ChatGPTitsit's employees could be direct to the chatbot's ability to provide such quick fixes. Information including details on company projects and confidential documents can be uploaded on the chatbot which breaches the privacy and security of Apple. 
Data Privacy and AI Chatbots:
Data is one of the most sensitive topics on the world wide web nowadays. The information you share online can be further used for many purposes. Every time you accept cookies on a website, you allow the same website to take your information and store it. 
AI chatbots work similarly. Every time you have a conversation with an AI chatbot, it takes your data and uses the information you provide to improve its working. Therefore it's crucial to understand the importance of data privacy and security before interacting with such technology. 
The best practice with AI technology is to avoid sharing anything confidential or any information that can be further used by AI chatbots in a damaging manner for you.